Tweet



• Bid on Pricebenders™ Auctions. Win hot new products (iPads, netbooks, LCD TVs, silver bullion, appliances, and more)! See auctions happening now/starting soon.
• Play games!
• List and sell your no-longer-needed items cluttering up your closets. Convert your clutter into CASH!
• Redeem on over 90,000 products and services!
• and MORE!

Grab Your Gift Card Here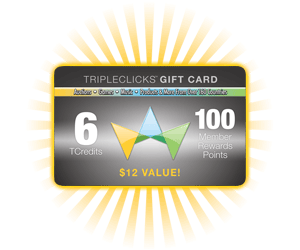 Listing ID:
636
Price:
$0.00 USD
Member Since:
Oct 19, 2017
Public Questions / Answers - Login Required
No questions have been posted about this listing.